Things are frenetically churning along, but I still can't resist adding devices that don't take much development time and have a large payoff.
So, as a quick aside from some other work going on:
I present a terrain textured with a mask from the new Convex Selector.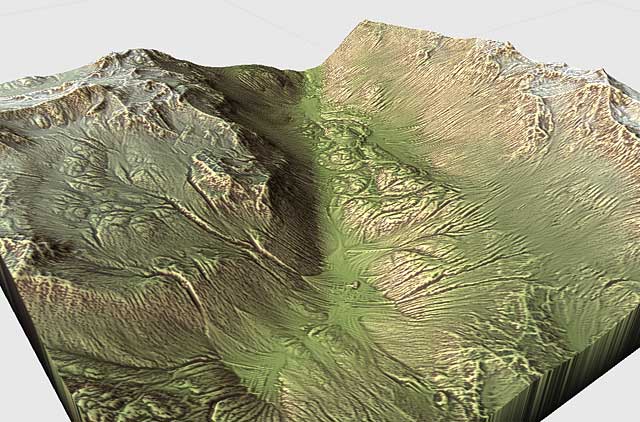 The device does exactly what it's name would imply — shows areas of convexity and concavity (Essentially, this is calculating the Laplacian of the heightfield for you math geeks) .
For texturing purposes, it's not as obviously useful as height and slope selections, but a bit of experimentation will show alot of the power of this device. One purpose is like the above : Used to really "pop" the detail of the terrain (darkens cracks, lighten exposed areas). If any readers have ever painted any fine-scale models you probably used an india-ink wash for the same purpose.
This is also pretty much the same thing as the Local heights macro, except of course much faster. You can achieve varying levels of effect by blurring the input to the filter before applying, such as done here to get a softer effect: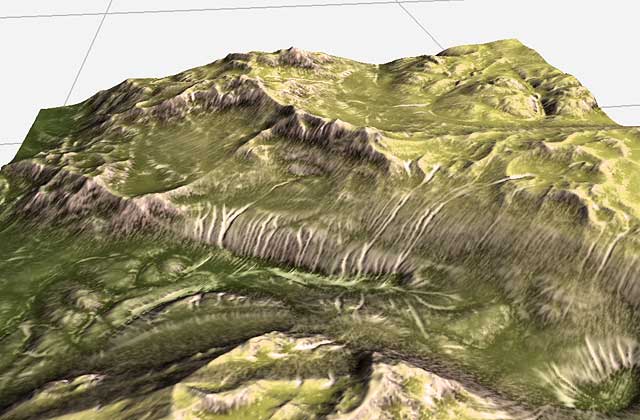 Enough sidetracking for now. Back to work!