A series of posts describing the changes afoot for the Long Term Evolution of World Machine.
I hope this finds you in good health! We have to mention the elephant in the room: the spread of COVID-19 is changing all of our lives. Seattle was one of the early places in the US to get hit, but we're all in the thick of it now together. I hope that, for people who might suddenly have a little more free time during quarantine, World Machine can help them work on that dream project.
Luckily, WM development is unaffected and moving forward briskly! I mean, I work from home anyways 🙂 This week, I wanted to write about a couple of the small tweaks and features that aren't going to rock anyone's world, but are helpful.
Resolution Strategies
The "+1" res checkbox in WM has now turned into a selectable "Resolution Strategy" in your project settings. This specifies what resolutions are valid and how we should increase or decrease the resolution. This will then be used throughout WM, including when your preview is refined.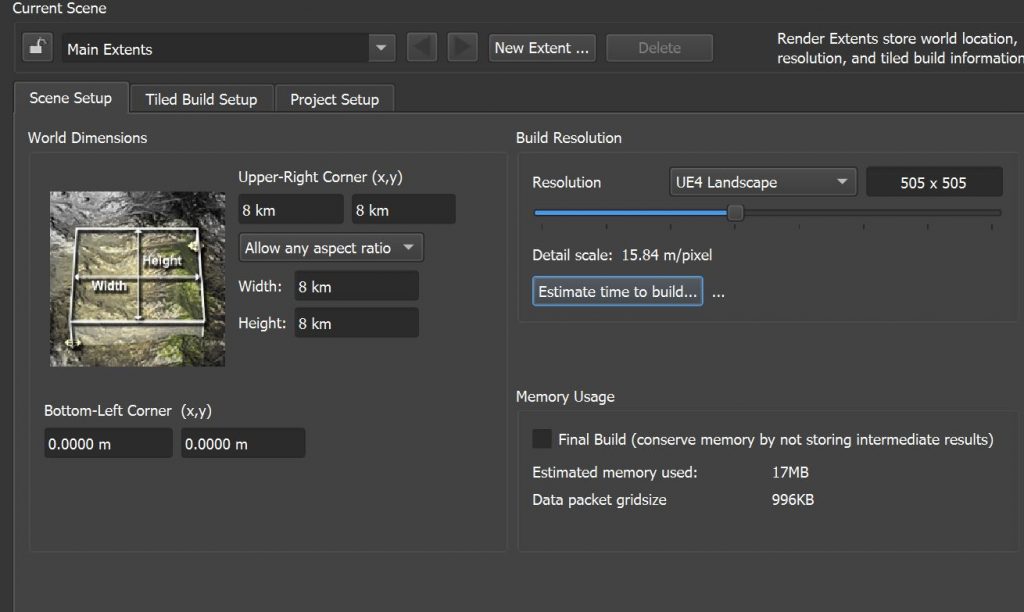 The strategies available are:
Custom (no restrictions)
Power of two
Power of two +1
UE4 Landscape
That last should be a helpful convenience for anyone who deals with the, ehm, interesting resolution requirements of Unreal Engine landscapes. You can now just use the slider to select a valid UE4 terrain size.
Although it won't be available in the first build, this also suggests a new option for aspect ratios; you should ultimately be able to set the render extents to only allow aspect ratios that are valid in the current res strategy. So for example, make non-square extents automatically snap to 512×128, 512×256, etc.
Also, I'm looking at changing some nomenclature a bit for LTE that might help newcomes. Rather than calling the rectangle of terrain being build/exported the "Render Extents", I'm thinking of simplifying to calling them "Scenes", which should be more instantly understandable. What do you think?
Automatic Device Names
This simple tweak comes courtesy of a suggestion on our forums by Consue. Combiners, Clamps, and other devices that have very different functioning depending on their mode now automatically change their displayed name in the device network based on their action. Of course, if you provide a custom name, it overrides this behavior.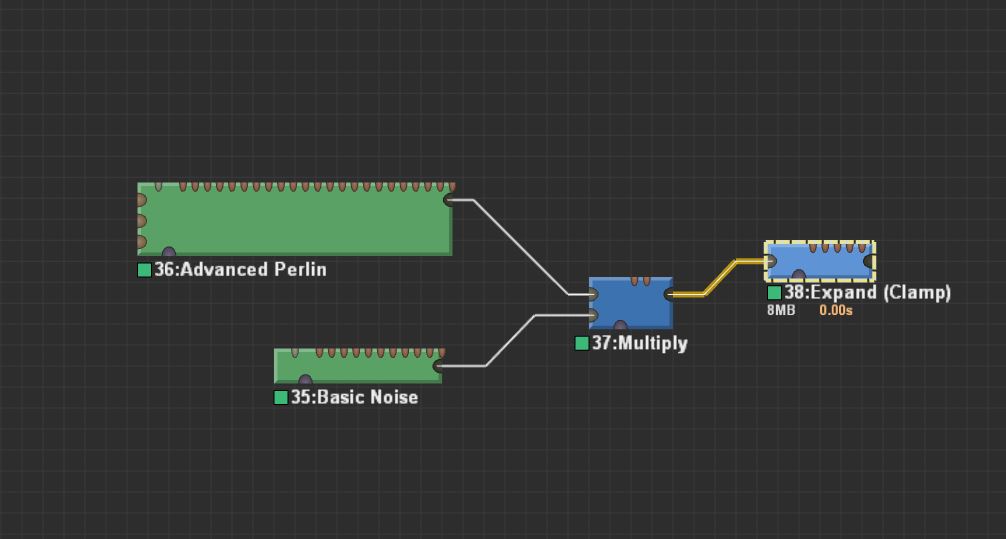 This is a small tweak that nonetheless helps in understanding large networks.
Tiled Parallel Merges
Short and sweet, tiled builds now can do the "blending" phase of the build process in parallel. For very large tiled worlds, this will save you a fair amount of time waiting for the final files to be exported.
---
That's all for now! Stay safe out there.
Stephen