Although I'm leaving most UI changes till later, there are some that are simple yet surprisingly powerful.
For example, Functional Blocks (Groups):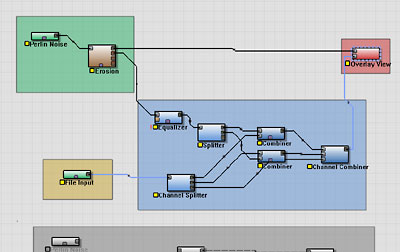 The screenshot above is just from the rough implementation — blocks also are allowed to have text inside them, so that you can commentate on different sections of the network.
It seems stupid, but the ability to draw boxes around groups of devices to denote what "goes with" is shockingly helpful in understanding how a graph functions! This has been an idea to implement since the 0.99 days, but if I'd realized how cool it was earlier it would have gone in long ago.