Hi folks,
Just wanted to mention that code changes are essentially complete for 2.3. I was originally hoping to have it released by Christmas time, but it looks like it will slip that a little bit.
Mostly, because I am trying to include some additional resources such as new macros and example files. Many of these reflect common questions or scenarios addressed on the forums over the years, so I figure it makes sense to make these available to everyone included in the default distribution.
For example, here's an image from a newly included example file demonstrating how to create a volcano: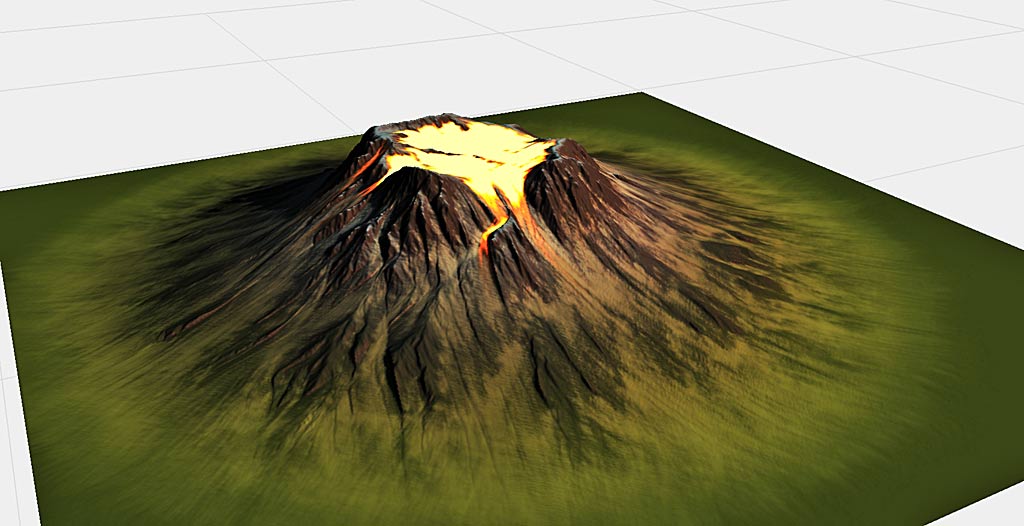 The example above demonstrates how to place a single "hero" mountain onto the terrain, as well as punching a crater into the top of it and simulating lava flow with the snow device.
Merry Christmas to all!