Hi guys,
Just wanted to post this image which I thought demonstrated a use of mask outputs that I haven't seen much of yet.
I've created a basic terrain, eroded and then placed a road into the terrain via a spline path.
What's interesting, is that I've then looked at the terrain before and after the road insertion to determine the areas that have been cut, and the areas filled, and then textured them appropriately: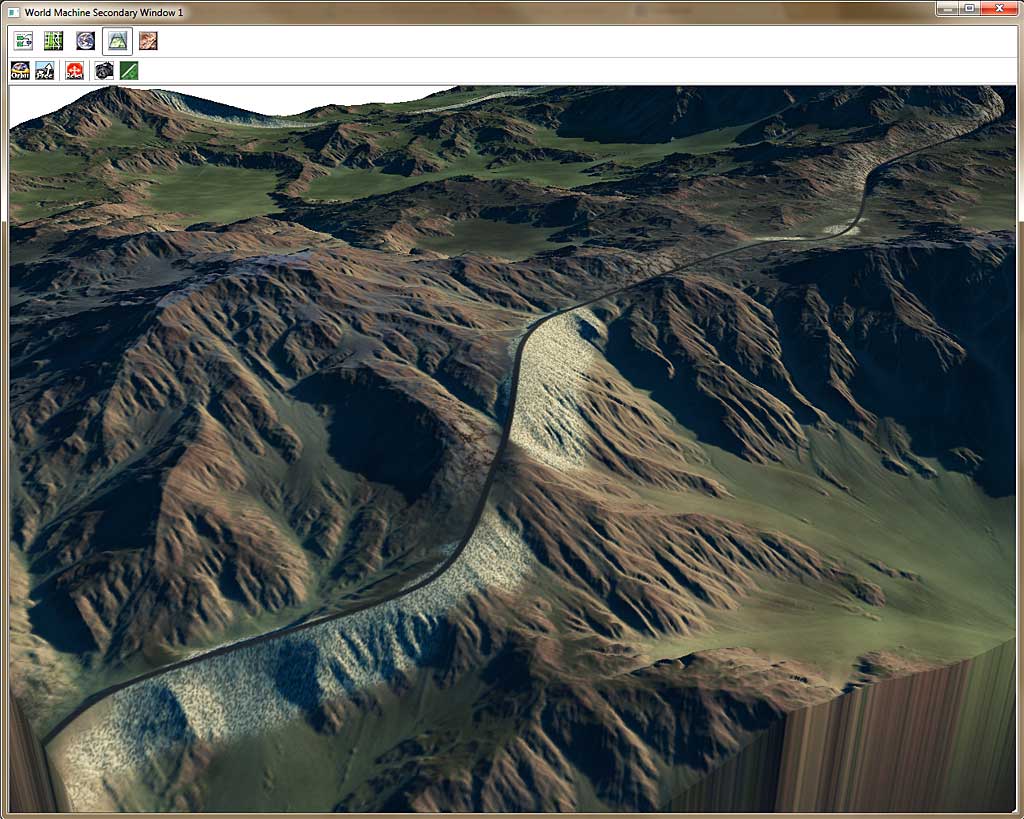 What struck me how simple this information was to extract from the WM network, but how bloody useful it is to anyone doing paths on terrains!